Data deduplication is the process of identifying and eliminating duplicate copies of data.
CloudBacko Go uses a sourced based data deduplication engine which is powered by an advanced content-based chunking algorithm, to deliver fast and efficient deduplication to identify and filter out all duplicate data blocks from the selected backup data, only uploading the unique data blocks to the backup destination or cloud storage. The data deduplication engine is also used to identify unique data blocks for subsequent backup jobs where files are updated or added.
Data deduplication used together with data compression will provide further reductions in data size.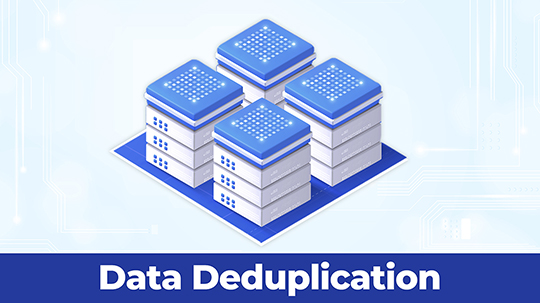 What are the benefits of data deduplication?
Data deduplication will result faster backups and data recovery as there is fewer physical data transferred.
Lower network bandwidth utilization
Significant savings in storage usage, which translates into significant savings in storage charges.
How much storage space can be saved?
Up to 50% for regular files (word, excel, audio, photos, videos etc.)
Up to 60% for databases (MS SQL Server, Oracle, MySQL, MariaDB etc.)
Up to 90% for Hyper-V and VMware