One of the worst scenarios a company can face is when they need to recover their data due to a ransomware or deleted by hackers, only to discover their backup data is not recoverable. As it has too been compromised by ransomware or deleted by hackers. To protect your production systems and customers data from increasing threats of ransomware and cyberattacks, you need to deploy the latest technology available.

The advantage of immutable backups is the data cannot be changed. The backup data cannot be deleted, modified, or encrypted. This ensures you always have a reliable and unaltered copy of your backup data. Even if you lose all of your production data, an immutable backup will help you to rebuild everything from scratch, using unaltered and uncompromised data.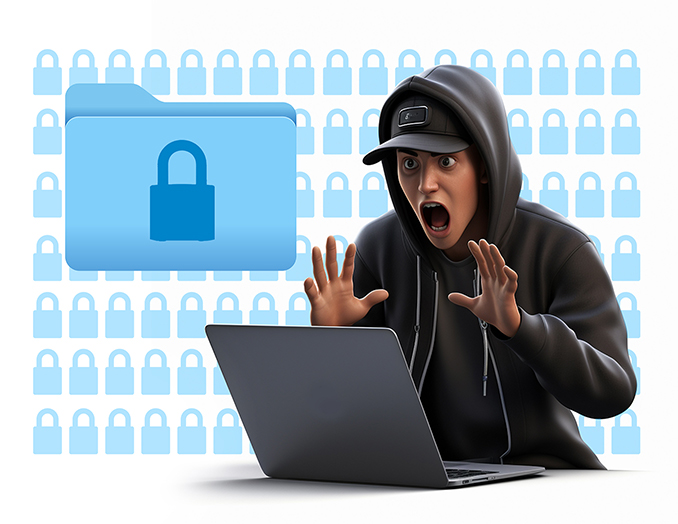 How can immutable backups help?
Ransomware protection
As immutable backup data cannot be modified. It is NOT affected by ransomware which tries modify and encryption your files.

Human error, malicious employees, and hackers
As immutable backup data cannot be deleted, it safeguards your data from accidental deletion. As well as data deletion from malicious employees and hackers.

Regulatory Compliance
Immutable backups allow businesses to comply with regulatory or legal requirements. As it proves that all historical backup data is authentic because it is unchanged.
Cloud immutable backup storage types:
Amazon S3

Backblaze B2

Google Cloud Storage

Microsoft Azure

Wasabi

Any S3 compatible storage
How does it work?
CloudBacko's immutable storage policy is based on an enhanced access control method which provides both data immutability and flexible storage management.

A backup to an immutable storage destination will require two separate accounts to function:
A "regular user" account used solely for backup purposes which only has write permission to save backup data onto the designated storage.

An "admin user" account with modify or delete permission must be used to delete any backup data. For increased security, the credentials of the "admin user" account are never saved, so there are no details for potential hackers to retrieve.

As an additional safeguard, any type of data modification or removal must be validated using two-factor authentication.
What are the benefits?
With CloudBacko's immutable backup solution, together with AES-256 bit data encryption, and two-factor authentication (2FA) provides total data protection.

You will never have to pay ransom to hackers again!.