Syncing your files to Wasabi is a convenient way to share files across different devices and to collaborate with team members. But syncing your critical business data to Wasabi is not a replacement for a backup solution.
Your Wasabi cloud data is at risk from:
Data corruption
Data synchronization errors
Human error
Disgruntled employees
Malware, ransomware, and hackers
CloudBacko Go can help you secure, protect, and guarantees access to all your critical business data on Wasabi cloud whenever you need it, even when the cloud service is not accessible.
Don't rely on Wasabi to protect your critical data
Even though Wasabi has a recycle bin to stored deleted files, they are only kept for between 30 days to 90 days depending on your service plan. However, once files are removed from the recycle bin they are permanently deleted and lost forever.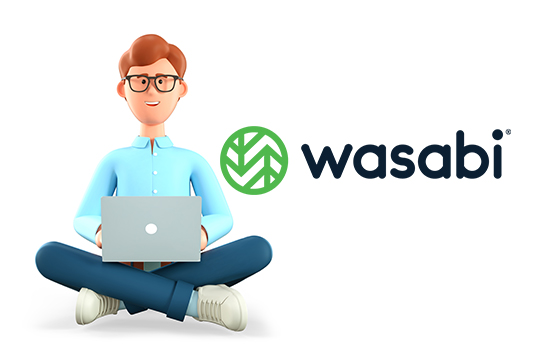 Time to take full ownership and control of your cloud data
Not only does the loss of critical business data cost your business downtime, it also:​
​Damages your business reputation​
​Causes loss of customer goodwill​
May incur possible legal action
If your cloud data is protected by CloudBacko Go, with a secure backup to local storage you will have 100% control and data ownership, with immediate access to your data with unlimited retention periods.
Disaster is averted!
How does it work?
Backup Wasabi files to different Wasabi account
Backup Wasabi files to another cloud provider
Backup Wasabi files to local storage
Backup Wasabi files to an FTP/SFTP server