Backup Microsoft 365 is an effective way to protect your Microsoft 365 data. Microsoft primary responsibility is to ensure service availability, although Microsoft 365 does have a recycle bin which can retain data up to 90 days it is not a replacement for a proper backup. But once the retention period is up, your files are permanently deleted.
Microsoft recommends that customers should backup Microsoft 365 data using third party applications to protect their businesses against data loss.
A Cloudbacko Go backup will protect all your critical business data on your entire Microsoft 365 organization or selected users against data loss due to:
Human error
Data corruption
Disgruntled employees
Ransomware and hackers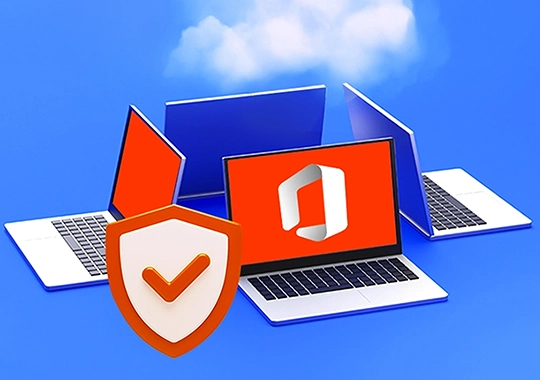 CloudBacko Go the best choice for Microsoft 365 protection
CloudBacko Go will backup Microsoft 365 contents in:
Outlook
OneDrive
SharePoint
Public folders
Using CloudBacko to backup Microsoft 365 which contains intuitive user interface and advance tools to guide you to easily locate the critical data you need to protect:
Choose all Microsoft users or select specific Microsoft users
Select the individual data types you wish to include in the backup; Outlook, OneDrive, Personal SharePoint, Teams Chat
Select users for backup according to Teams data based on; Group Mail, Group Site, or Teams Channel
Choose all SharePoint Sites or specific SharePoint Sites
Choose all Public Folders or specific Public Folders
Exclude unlicensed Microsoft users from the backup
Fast search function for user selection 
Backup data filter to exclude or include items from the backup
Data ownership and control?
Not only does the loss of critical business data cost your business downtime, it also:​
​Damages your business reputation​
​Causes loss of customer goodwill​
May incur possible legal action
 
If your backup Microsoft 365 data is protected by CloudBacko Go you will have immediate access to your data with unlimited retention periods.
A secure backup to your own local physical ​storage will allow you to take full control and ownership of your own critical business data.
What are the benefits?
CloudBacko Go provides several options to assist you with easy recovery of your backup Microsoft 365 data in case of data loss or if Microsoft 365 service is temporarily unavailable.
Standard recovery options:
Restore items back to the original Microsoft 365 user account.
Restore items to different Microsoft 365 user account.
Restore items to different Microsoft 365 user account on another Microsoft 365 organization.
Advanced recovery tools and options:
Preview contents of any email without restoring.
Preview any Personal Site document library items without restoring.
Preview of MS Team chat items without restoring.
"Quick Download" button to restore to a local destination; Outlook items, OneDrive files, SharePoint files, or MS Team chat files. 
Restore any Microsoft 365 item to OneDrive or Local destination as an archive file
Restore Outlook mailboxes or mails as an Outlook PST file.
Restore MS Teams chats and channels as a HTML file.
Restore SharePoint Sites as CSV format file.
Restore individual files from MS Team Chats separately.
Restore attachments from emails separately.
Easily locate items to restore using date range filter
How to backup Microsoft 365?
Please refer to the following instructions on How to create a Microsoft 365 backup in a few simple steps